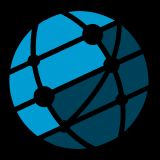 High performance caching solution
Our advanced Player Hub Technology is extremely fast and highly accurate. Travel offers are cached with detailed attributes and are always up-to-date, ready for immediate global distribution.

Decentralized infrastructure
The Player Hub Technology is completely decentralized, providing full control of all travel offers. You simply activate and connect to your partners, calculate prices and steer relevant offers to each chosen sales channel.

Advanced usability
Our unique technology enables advanced search options including open and attribute search functionality. This enables search options and results that exactly match the needs of your target group. Every time.